Real Estate Agent in Javea / Xàbia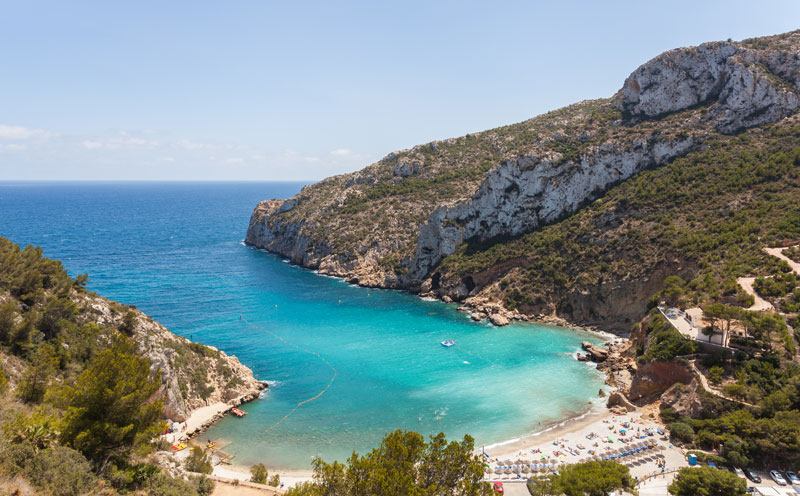 The Montgo protects the town of Jávea (Xabia) south of Denia from cool winds from the north, while there are water veins south of the Montgo, so that the southern slope of the Montgo offers rich vegetation, as does the adjacent plain with orange plantations and other economic areas. At the foot of the Montgo to the nature reserve stand many villas and houses. Jávea has a marina and fishing port with stony beaches, the Arenal (sandy beach of Javea) and generally a very picturesque coastline that ends with the cliffs and Cap Nao. The bay of Granadella separates Cap Nao and Benitachell's Cumbre de Sol (Sun Hill) and the Cumbre del Sol takes us back to another microclimate zone.
Above the port of Javea rises Cap San Antoni with a protected area and an urbanisation with many beautiful villas and houses offering a panoramic view over the bay of Javea along the coast to the south. At the harbour itself there are many apartments for sale for people who love the busy atmosphere of a city centre and a harbour. Lovers of a sandy beach should look around the Arenal area with many apartment houses ranging from ultra-modern to traditional and Mediterranean. Here you will find many cafes, bars and restaurants offering food and dishes from all over the world. Further away from the centre of Javea in the direction of Jesus Pobre at the foot of the Montgo we find villas on larger plots of land with beautiful gardens, which differ from the atmosphere of the port and the arena of Javea. If you are looking for a sea view, you should look for Cap Nao, Porticholl, Costa Nova and La Granadella, where there are many houses and villas from Javea with sea view. Of course we also find houses and villas in all parts of Javea, which are simply in a beautiful location with beautiful neighborhood, without offering spectacular views, which will also be reflected in the prices. Between Javea and Jesus Pobre there is agricultural land with country houses, some of which are for sale, so that nature lovers can also realize their dream of owning a farm. We stand out from other real estate agents in Javea in that we try to have the most beautiful properties on offer for you.