Constructed area:

193 m²

Plot Size:

1038.00 m²

Bedroom:

3

Bathroom:

2.5

Parking:

5

Floors:

2

Category: Villa
Villa with beautiful sea views and Ifach in Moraira
€ 365.000
3 bedroom, 2,5 bathroom villa with sea views in Moraira
3 bedroom, 2 bathroom villa in Paichi only 2 km from the centre and 1 km from amenities in Moraira for sale.
The first floor consists of a living-dining room with fireplace, kitchen and toilet. An internal staircase leads down to 3 bedrooms, one with a showerbath en-suite, 1 bathroom with shower and bathtub and laundry. On the level of the main floor is a garage, another one near the entrance gate. Roofed pool (8x4). Central heating by pellets (in case there is still the gas boiler), hot water by solar panels (electric if not enough sun), bedrooms with fitted wardrobes.
The pool has to be repaired. The owners have chosen not to do it themselves, and are prepared to discount the costs from the purchase price, so the buyer has the choice of selection of type of pool.
Features
General Amenities
Private Swimming Pool
Satellite Dish
central heating
Energy Savings Amenities
Exterior Amenities
Interior Amenities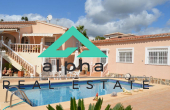 For sale
Camino Benimeit 9, Moraira, 03724, Alicante, Benimeit
€ 475.000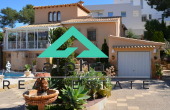 For sale
C/Cabo San Antonio, 15, Moraira, 03724, Alicante, Cap Blanc
€ 319.000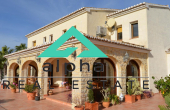 For sale
Pda. Berdica, Benissa, 03720, Alicante, 965733201
€ 1.050.000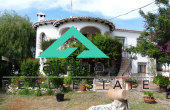 For sale
C/Llidoner, 7, Xàbia, Alicante
€ 315.000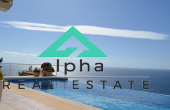 For sale
Calle Giuseppe Verdi, 8, Xàbia, 03730, Alicante
€ 1.999.500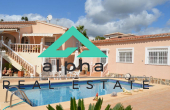 For sale
Camino Benimeit 9, Moraira, 03724, Alicante, Benimeit
€ 475.000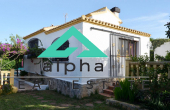 For sale
C/Cactus, 3, Xàbia, 03730, Alicante
€ 295.000